Thank you for helping us raise over $32,000 to support women's education during our 2021 Holiday Campaign!  Educating women improves the well-being of whole families and the health of entire communities. The impact of your generosity will  continue into 2022 and beyond!
Over the last 40 years, Local Scholarship has awarded more than $800,000 in scholarships to college juniors or seniors studying to complete their Bachelor's degrees, with $129,000 awarded in 2021 alone. Scholarship awards in 2022 will start at $3,000.
Eligibility for the scholarships is determined by:
• Permanent home address in Campbell, San Jose, Milpitas or Santa Clara
• Two full years at an accredited college or university
• Minimum of a 3.0 GPA
• Enrollment in a four-year institution as a junior or senior
The application period for 2023 Local Scholarships will open March 1, 2023 and close on April 15, 2023.   For more information, click here: Local Scholarship Information.
Our 2022 Local Scholarship Recipients were a diverse and accomplished group of women. You can also read what past scholarship recipients had to say about how scholarships impacted their lives.
To donate to our Local Scholarship program at any time, you can use PayPal, or a credit or debit card using the button below.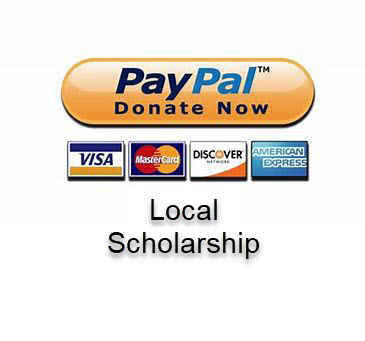 Or you can mail a tax deductible donation check to:
AAUW San Jose
Attn: Local Scholarship Treasurer
1165 Minnesota Avenue, Suite 100
San Jose, CA 95125
Please make your check payable to "ISPF-AAUW" (which is a 501c(3) corporation – tax ID 77-0201841), and write 'Local Scholarship' on the memo line of the check.