Scroll down to see our Scholarship Holiday Campaign info!
Being a member in AAUW San Jose you will be able to
Support equity and education for women and girls
Advocate for societal change
Connect with your community
Create new friendships through Interest Groups
Nationally, AAUW began in 1881 as a networking group. Since then, and today, AAUW is committed to advancing gender and pay equity for women and girls through advocacy, education, and research.
Who May Join? Membership is open to anyone who holds an associate college degree or higher. Students working toward a qualifying degree may become student affiliates.
---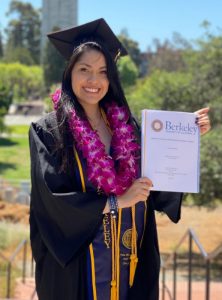 Our Local Scholarship Holiday Campaign–'Give the Gift of Education,' is running now through December 9!  Help hard-working women complete their four-year degrees and re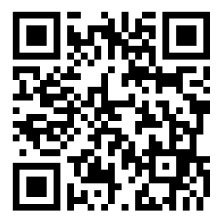 ach their career potential. Take advantage of $5,000 in matching funds and enter our drawing for a Santa Cruz Harbor vacation package, Handcrafted scarves and jewelry, a basket of Joseph George Fine Wines, $500 dollars toward an Apple Watch, a $600 Sharks and Steaks package and more! Click here or scan this QR code with your Smart phone (point your camera to the QR code and open the website that appears at the top of your phone screen).
Below are quick links to use anytime to donate to our Community Action Projects:
Meetings
Check out our activities calendar, the activities below and events on our Facebook page. AAUW's meeting guidelines align with Santa Clara County's Public Health Department.
---
Great Time was had by all—Holidays in Hawaii
Saturday Dec 3, 2-4 pm
We had coconut cake, tropical juices, Hawaiian appetizers and a hot toddy tropical punch bowl! Prizes for the best Hawaiian attire. The U-Kool-Ladies ukulele band, featuring our own Monica Hojda, provided musical entertainment!
---
Coffee & Conversation
Prospective & New Members especially welcome!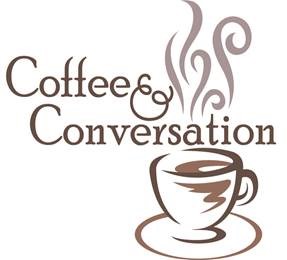 Saturday, January 28

10 am – noon
AAUW San Jose Headquarters
1165 Minnesota Ave., San Jose 95125
Come join us for coffee (or tea), morning snacks and a relaxed time to learn about AAUW San Jose. For new and prospective members, we cover the highlights of what AAUW San Jose Branch has to offer: community involvement, advocacy for women and girls, support for education, and interest groups to form new friendships.  We hold these regularly–usually on the last Saturday morning of the month–and welcome all. Current members, come connect with those you've missed and share your experiences.
AAUW San Jose Headquarters is located next to the Willow Glen Library–look for the blue house with the redwood trees.  We can meet on our back porch and in the parking lot (weather permitting).  Shade will be provided if needed and we are outside.  If we need to meet inside, we follow all Santa Clara County Public Health guidelines, which were recently relaxed. Of course, if you wish to mask, please do so.
---
Annual Fall Gathering, Saturday, October 29, 10 am – noon
Willow Glen United Methodist Church Hall
Corner of Minnesota and Newport (across from AAUW San Jose)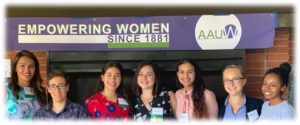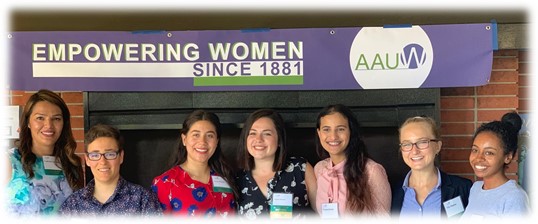 Each Fall, AAUW San Jose kicks off its year of activities with a Fall Gathering, showcasing our various interest groups, highlighting accomplishments of our Community Action Projects and presenting a topic of current interest.
Ever struggle to understand the implications of a 'Yes' or 'No' vote on California's ballot propositions? This year, our Public Policy Committee presented their 'Proposition Exposition'–a non-partisan short-and-sweet review of the seven propositions on the November 8 ballot, who's supporting each side, and where the money behind them was coming from.  many friends came to this ever-popular event!  Masks were optional, but welcome. Refreshments were outside, the event was inside. 
---
Public Policy and Advocacy
AAUW is non-partisan, but not values neutral.  Join our Public Policy and Advocacy group and Take Action on Public Policy
Learn more about AAUW's research-informed Public Policy here.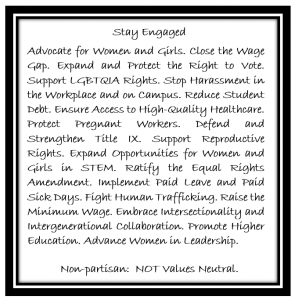 Do you know your rights in the workplace in California? Here's a handy guide to help you navigate them.