Being a member in AAUW San Jose you will be able to
Support equity and education for women and girls
Advocate for societal change
Connect with your community
Create new friendships through Interest Groups
Nationally, AAUW began in 1881 as a networking group. Since then, and today, AAUW is committed to advancing gender and pay equity for women and girls through advocacy, education, and research.  Scroll down to see donation opportunities and our 'Coffee and Conversation' open house!
Who May Join? Membership is open to anyone who holds an associate college degree or higher. Students working toward a qualifying degree may become student affiliates.
Donations are accepted anytime to our four Community Action Projects, below.
---
Meetings
We have many interest groups, four Community Action Projects and an active Public Policy/Advocacy group. Check out our activities calendar, the activities below and events on our Facebook page.
AAUW's meeting guidelines align with Santa Clara County's Public Health Department's.
AAUW San Jose 2023 Annual Meeting
All are welcome!
Saturday, May 20
10 am – noon
AAUW San Jose Headquarters
1165 Minnesota Ave., San Jose 95125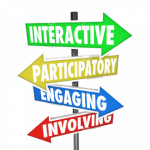 Come to meet our new Board of Directors and thank those who have served this past year.  There will be an assortment of interesting people, French pastries and–always–coffee.
AAUW San Jose Headquarters is located next to the Willow Glen Library–look for the blue house with the redwood trees.  We can meet on our back porch and in the parking lot (weather permitting).  Shade will be provided if needed and we are outside.  If we need to meet inside, we follow all Santa Clara County Public Health guidelines, which were recently relaxed. Of course, if you wish to mask, please do so.
---
Past meetings
---
Community Awareness of Financial Fraud
Wednesday, March 15 at 2pm
1165 Minnesota Ave., SJ, 95124
(next to the Willow Glen Library)

If you have access to a computer, a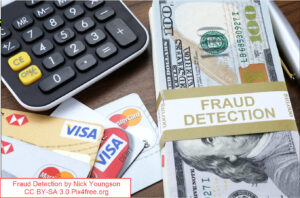 smartphone, or landline, you can learn how to protect your personal information if you become a victim. The presentation will be 45 minutes with 15 minutes for questions and answers and will include the following:
-a review of red flags
-common scams
-fraud/elder fraud
-If a victim, what you can do|
-Financial crimes (internet/pandemic)
-Complaints
A Window to the World: Liberia
Monday, Feb 20th,  9:30  am
Zoom or Hybrid at HQ
This year, the Exploring World Literature interest group is reading books about and by famous women.  January's subject is Ellen Johnson Sirleaf, a Nobel Peace Prize recipient and the first female president of Liberia, just after a civil war. Also joining us will be member Diane Trombetta, who lived in Liberia as a teenager, and whose essay is included in a new book called, "Never the Same Again: Life, Service and Friendship in Liberia."  We invite members who don't belong to this interest group to join us on Monday January 16th at 9:30 am either on Zoom or at AAUW HQ.  If you are interested, please email exploringworldlit@aauwsanjose.org for the Zoom link.
---
Annual Fall Gathering, Saturday, October 29, 10 am – noon
Willow Glen United Methodist Church Hall
Corner of Minnesota and Newport (across from AAUW San Jose)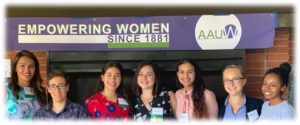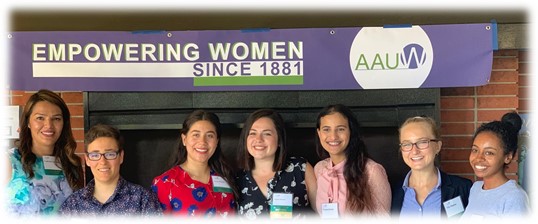 Each Fall, AAUW San Jose kicks off its year of activities with a Fall Gathering, showcasing our various interest groups, highlighting accomplishments of our Community Action Projects and presenting a topic of current interest.
Ever struggle to understand the implications of a 'Yes' or 'No' vote on California's ballot propositions? This year, our Public Policy Committee presented their 'Proposition Exposition'–a non-partisan short-and-sweet review of the seven propositions on the November 8 ballot, who's supporting each side, and where the money behind them was coming from.  many friends came to this ever-popular event!  Masks were optional, but welcome. Refreshments were outside, the event was inside. 
See other past programs here.
---
Public Policy and Advocacy
AAUW is non-partisan, but not values neutral.  Join our Public Policy and Advocacy group and Take Action on Public Policy
Learn more about AAUW's research-informed Public Policy here.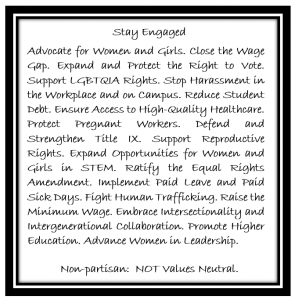 Do you know about Equal Pay and your rights?  Read this publication by the Women's Bureau of a brief on the causes of the gender wage gap, including new statistics and analyses of gender and racial wage gaps, and a second brief on salary history bans legislation that prohibit employers from asking about prior salaries as a way to promote equal pay includes historic information on equal pay legislation and policymaking, salary history bans' benefits and design and other policies for closing the gender wage gap.