---
Advancing gender equity for women and girls through research, education, and advocacy.
Through AAUW San Jose you will be able to

Support equity and education for women and girls

Advocate for societal change

Connect with your community

Create new friendships through interest groups




---
AAUW Work Smart Showcase Series
Willow Glen Library
1157 Minnesota Ave., San Jose
7 – 8:30 pm
Session 1: October 9 – Registration, Navigation and Course Overview
Session 2: October 30 – Know Your Value
Session 3: November 14 – Know Your Strategy and Interview Practice
Ready for a raise or know someone who is? According to Pew Research, the gender wage gap has stalled at 80% for about 15 years. AAUW's goal is to eliminate the wage gap by 2030. We now have a new tool – free salary negotiation training through Work Smart. AAUW has already trained almost 100,000 women across the nation at in-person workshops and online. The goal is to train 10 million women by 2022. The training features negotiation techniques especially designed for women's success. The online course is free and available 24×7 at salary.aauw.org. In-person workshops are also offered in selected cities.
Though the online training can be done independently, we have found that people have more success with some in-person support in addition to the online modules. To that end, AAUW San Jose is holding a Work Smart Showcase Series at the Willow Glen Library in the Community Room. Attendees completing the course will leave with a custom salary target, statements showing the value they bring to a company, and a strategy for success.
The public is welcome to come to this free workshop series. Tell your women friends, neighbors and family members about Work Smart!
---
Eighteenth Annual Holiday Boutique
Saturday, November 9
10 am – 2 pm
AAUW San Jose Headquarters
1165 Minnesota Ave., San Jose
Themed gift baskets, baked goods, unique embroidered aprons, potholders, table covers, hand-knitted scarves and so much more! Bring your family and friends. Credit cards, checks and cash accepted. Proceeds support the Branch Local Scholarship Community Action Project, which annually awards college scholarships to women working toward a four-year degree.
---
Third Wednesday … and More
Make a Gift For Teens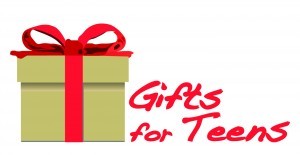 November 20 – 7 pm to 9 pm
AAUW San Jose Headquarters
Join us in making fleece scarves for Gift for Teens on November 20 as our Third Wednesday program, from 7 pm to 9 pm. The warm scarves add a great homemade touch to the gift bags that will go to some 1,200 deserving teens during the holidays. No sewing is required; we simply clip, tie and wrap the scarves. Working as a team is fun and efficient. Please plan to join us! Contact Sharon Bouska with questions.
---
Women's Suffrage Centennial Celebration
August, 26, 2020 will mark the 100th anniversary of the passage of the 19th Amendment, where women took their rightful place in the voting booth. The Santa Clara County Board of Supervisors approved a resolution establishing the Woman's Equality 2020 Leadership Council, of which Sharon Bouska from our Branch is a member. The first county-wide task force met November 14, 2018, where over 40 leaders from the community began an introductory session to plan what a centennial celebration would look like. For more about the council and a schedule of upcoming meetings, see the link on the Santa Clara County Office of Women's Policy website: Woman's Equality 2020 Leadership Council. You can also check our BONFIRE newsletter for updates from our AAUW San Jose member on the Council, Sharon Bouska.
Do you know your rights in the workplace in California? Here's a handy guide to help you navigate them.
---
Women Making a Difference >>> Take Action on Public Policy

Like and follow us here!