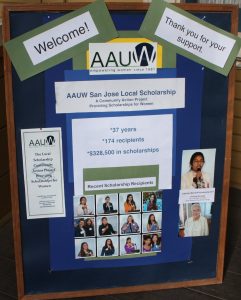 Meet the 2018 Local Scholarship Recipients
October 13 – 10 am
Vineland Branch Library, 1450 Blossom Hill Road, San Jose
As a special thank you to everyone who helped make 2018 another banner year for Local Scholarship and all 16 of this year's scholarship recipients, please plan to attend the Special Branch Program at the Vineland Branch Library. This event is to thank our donors and to share the success, and for everyone else who would like to know more about the Local Scholarship Community Action Project. Come learn about the history of Local Scholarship, meet this and previous year's recipients, and hear how donations make a difference in the lives of these worthy young women.
---
New and Prospective Member Open House
October 20

10 am – noon
AAUW San Jose Headquarters
1165 Minnesota Ave., San Jose 95125
Do you want to belong to an organization that

works for gender equity for women and girls?

expands your network with interest groups that share common interests?

gives back to the community with service action projects?


offers programs that both educate and entertain?
Learn more – join us at our next Open House event for New and Prospective Members and connect with other like-minded women!
---
I Don't Vote Because …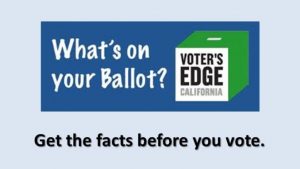 "I don't vote because there are too many issues and candidates; I am overwhelmed and unprepared." — Consider selecting just the candidates whose values match yours or propositions you DO know about. Blanks are allowed — it's not a test!
"I don't vote because the candidates I like will win anyway." — Propositions on the ballot MIGHT be important to you. Consult organizations you value to see their stance and vote accordingly.
"I don't vote because I wait until the last day to mail it — it won't count." — As long as your ballot is postmarked on voting day, your vote WILL count. Or you can drop it off at your county's election office, any polling place between 7 am and 8 pm, or a Vote by Mail Drop Off Site (complete list of locations/hours are announced before each election).
"I don't know where to take my ballot, I don't even have stamps and I don't know how many to use anyway." — Ballots don't need postage in Santa Clara County. Just drop your ballot in the mail.
Take a look at non-partisan Voter's Edge for more: Voter's Edge California | Get the facts before you vote.
---
Seventeenth Annual Holiday Boutique

Saturday, November 10
10 am – 2 pm
AAUW San Jose Headquarters
1165 Minnesota Ave., San Jose 95125
Themed gift baskets, baked goods, unique embroidered aprons, potholders, table covers, hand-knitted scarves and so much more! Bring your family and friends. Credit cards, checks and cash accepted. Proceeds support the Branch Local Scholarship Community Action Project, which annually awards college scholarships to women working toward a four-year degree.
---
Sign Up Now for Gifts for Teens Holiday Gift Bag Assembly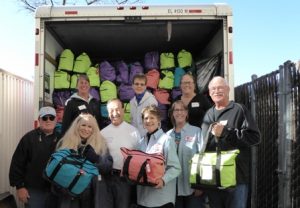 Get in the giving and holiday spirit. Sign up now to help prepare and fill holiday gift bags. Remember, AAUW has a day and shift already reserved for members: December 10 from 9 am to noon. To reserve your spot, contact Nanci Eksterowicz.  For optional dates, contact Kathy@gifts4teens.org.
Ask about Saturday or evening shifts.
Donate: New this year is our teen pajama drive. Girls and guys pajamas in adult sizes small, medium and large are being collected at the San Jose Branch. Look for the bin in the entry hallway. Cash or in-kind donations are also welcome. Contact Elaine@gifts4teens.org for more information.
---
Women in Action >>> Take Action on Public Policy
---