Advancing gender equity for women and girls through research, education, and advocacy.
Through AAUW San Jose you will be able to

Support equity and education for women and girls

Advocate for societal change

Connect with your community
Create new friendships through Interest Groups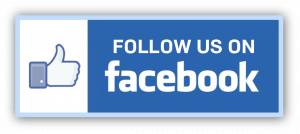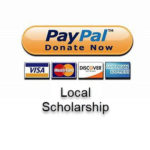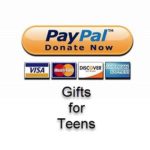 ---
GIVE THE GIFT OF EDUCATION!
AAUW San Jose Local Scholarship Holiday Campaign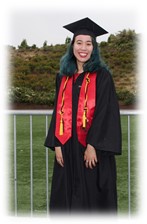 We'll all miss AAUW San Jose's Local Scholarship Holiday Boutique this year, but join us instead for the virtual Local Scholarship Holiday Campaign to support deserving 2021 recipients!
Donations will help hard-working women complete their four-year degrees and reach their career potential. Thank you to all our supporters during the official campaign, December 1-5. Winners of the prize drawing will be notified by December 17. The impact of your generosity will continue into 2021 and beyond!
---
Neighbors Helping Neighbors Diaper and Baby Wipes Drive

Saturday, February 13 – 10 am – 2 pm
AAUW San Jose Headquarters
1165 Minnesota Avenue, San Jose, CA

Give from the "bottom" of your heart! We will be collecting diapers (size 4, 5, 6), pull ups (size 4, 5, 6) and baby wipes to support mothers in our area who need baby supplies. The items will be donated to Sacred Heart Community Service and Next Door Solutions. Contact Mary Jane Vitkovich should you have any questions.
---
Women's Suffrage 2020 Centennial Commemoration Call to Action
August, 26, 2020 marked the 100th anniversary of the passage of the 19th Amendment, where women took their rightful place in the voting booth. The Santa Clara County Board of Supervisors approved a resolution establishing the Woman's Equality 2020 Leadership Council. The first county-wide task force met November 14, 2018, where over 40 leaders from the community began an introductory session to plan what a centennial celebration would look like. 
For more information about the council and a schedule of upcoming meetings, see the link on the Santa Clara County Office of Women's Policy website: Woman's Equality 2020 Leadership Council. 
Do you know your rights in the workplace in California? Here's a handy guide to help you navigate them.
---
Women Making a Difference >>> Take Action on Public Policy
AAUW does not sanction in-person meetings at this time nor for the foreseeable future. AAUW's guidance is in adherence with California mandates and in the best interests of all members. Watch this page for information about upcoming virtual Branch and other events.
Santa Clara County, through the Emergency Operations Center, is taking action to address novel Coronavirus, protect the public, and keep the community informed. For further updates, please see https://www.sccgov.org/sites/covid19/Pages/home.aspx
Stay safe and well.