Advancing gender equity for women and girls through research, education, and advocacy.
Through AAUW San Jose you will be able to

Support equity and education for women and girls

Advocate for societal change

Connect with your community
Create new friendships through Interest Groups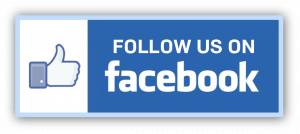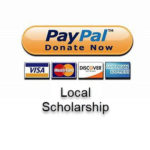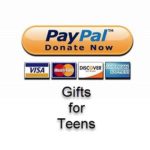 ---
Third Wednesday Program



"Viruses, Vaccines and You"
Presented by Linda D. Caren, PhD
April 21, 2021 – 7 pm
Viruses are the most prevalent biological entity on Earth. They infect everything: animals, plants, and bacteria. Our bodies are teeming with bacteria and viruses: we are superorganisms harboring these indispensable microbes. Surprisingly, we could not live without them. Fortunately, we have developed vaccines that can preemptively control some harmful viruses. This lecture will describe how vaccines are made and how our immune system responds. Questions are welcome.
Linda D. Caren is a Phi Beta Kappa graduate of Ohio State University. She earned her A.M. and Ph.D. in Medical Microbiology at Stanford University. She taught immunology, medical microbiology, and related courses at Santa Clara University, Loyola Marymount University, and other colleges. After retiring as emerita professor of biology, CSU Northridge, she continued teaching at SJSU, UCSC extension, Osher, and other venues.
To attend the presentation, use the following link: https://zoom.us/j/98332627900?pwd=L1ZDY3c0clhEcnRpZWFwNXgrWVBmdz09. Both AAUW members and non-members are welcome to attend.
---

Neighbors Helping Neighbors Donation Drive
June 5, 11 am to 1 pm
AAUW San Jose Headquarters
Watch this page for further information regarding the Neighbors Helping Neighbors donation drive for HomeFirst Services of Santa Clara County, a provider of services, shelter, and housing opportunities to the homeless. More details will follow on what we will be collecting.
---
AAUW San Jose Local Scholarship 2021 Program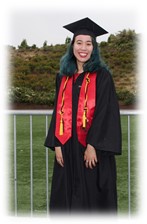 The Local Scholarship Committee awards scholarships to hard-working women who can complete their four-year degrees and reach their career potential. The 2021 Local Scholarship awards application process is now closed.
---
Women's Suffrage 2020 Centennial Commemoration Call to Action
August, 26, 2020 marked the 100th anniversary of the passage of the 19th Amendment, where women took their rightful place in the voting booth. The Santa Clara County Board of Supervisors approved a resolution establishing the Woman's Equality 2020 Leadership Council. The first county-wide task force met November 14, 2018, where over 40 leaders from the community began an introductory session to plan what a centennial celebration would look like. 
For more information about the council and a schedule of upcoming meetings, see the link on the Santa Clara County Office of Women's Policy website: Woman's Equality 2020 Leadership Council. 
Do you know your rights in the workplace in California? Here's a handy guide to help you navigate them.
---
Women Making a Difference >>> Take Action on Public Policy
AAUW does not sanction in-person meetings at this time nor for the foreseeable future. AAUW's guidance is in adherence with California mandates and in the best interests of all members. Watch this page for information about upcoming virtual Branch and other events.
Santa Clara County, through the Emergency Operations Center, is taking action to address novel Coronavirus, protect the public, and keep the community informed. For further updates, please see https://www.sccgov.org/sites/covid19/Pages/home.aspx
Stay safe and well.