Here are some programs that the AAUW San Jose Branch has participated and supported in the past.
AAUW Joins Half the Sky Movement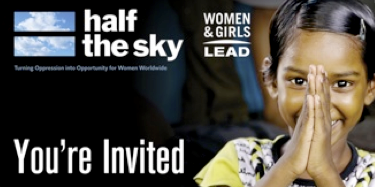 Like thousands around the globe, AAUW has joined the Half the Sky movement in support of women and girls. The attendees at this program watched amazing women in action in countries around the world.
Every two minutes a woman loses her life to the linked problems of gender-based violence, sex trafficking, forced prostitution, and maternal mortality. These present to us the single most vital opportunity of our time: the opportunity to make a change. All over the world women are seizing it.
Project Cornerstone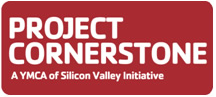 This program presents simple actions all of us can take to make Silicon Valley a better place for young people to thrive and grow. Project Cornerstone has been collecting valuable information about students in Silicon Valley for several years and has provided programs to address identified needs of our students in our community. A 2010 survey measured developmental assets, which are positive values, skills, relationships and experiences that help young people grow up to be healthy, caring and responsible. The more assets that young people have, the more likely they are to thrive. And the fewer assets that young people have, the more likely they are to get involved with negative or risky behaviors like violence, trouble in school, drug and alcohol use. We learned what it takes to be positive role models for our children.