Here are some programs that the AAUW San Jose Branch has participated and supported in the past.
---
Women's Suffrage 2020 Centennial Commemoration Call to Action
August, 26, 2020 marked the 100th anniversary of the passage of the 19th Amendment, where women took their rightful place in the voting booth. The Santa Clara County Board of Supervisors approved a resolution establishing the Woman's Equality 2020 Leadership Council. The county-wide task force organized initiatives to mark the occasion, including pre-registration voter drives for 16 and 17-year olds, awareness of persistent wage-gaps for women of color and other marginalized groups and publicizing voter education resources for all.
---
Third Wednesday Program

"Viruses, Vaccines and You"
Presented by Linda D. Caren, PhD
April 21, 2021 – 7 pm
Viruses are the most prevalent biological entity on Earth. They infect everything: animals, plants, and bacteria. Our bodies are teeming with bacteria and viruses: we are superorganisms harboring these indispensable microbes. Surprisingly, we could not live without them. Fortunately, we have developed vaccines that can preemptively control some harmful viruses. This lecture will describe how vaccines are made and how our immune system responds. Questions are welcome.
Linda D. Caren is a Phi Beta Kappa graduate of Ohio State University. She earned her A.M. and Ph.D. in Medical Microbiology at Stanford University. She taught immunology, medical microbiology, and related courses at Santa Clara University, Loyola Marymount University, and other colleges. After retiring as emerita professor of biology, CSU Northridge, she continued teaching at SJSU, UCSC extension, Osher, and other venues.
---
Managing and Maintaining Good Mental Health in Challenging Times

An impactful virtual evening on managing and maintaining good mental health during challenging times via Zoom on October 21, 2020.  We were fortunate to have Lesa Pascali and Kathy Forward from NAMI Santa Clara County (National Alliance on Mental Illness) talk to us about how catastrophes (Covid-19, racial injustice, natural disasters) affect us on a daily basis.  Collectively, we are all experiencing levels of anxiety, isolation, and depression among other feelings.  Lesa Pascali (who is a Marriage and Family Therapist) will address how to cope with such feelings during these uncertain times.
Strong Women Leadership Conference
The Strong Women Leadership Conference is an annual collaboration between AAUW San Jose and our College/University partners, empowering women of college age and above to be strong, committed community members and leaders. This annual conference features workshops on finance, sexual assault, women in leadership roles, and more. Local women leaders are featured as Keynote speakers and at a luncheon panel discussion. The Strong Women Leadership Conference 2017 was a collaboration between AAUW San Jose Branch and Evergreen Valley College with support from the Santa Clara County Office of Women's Policy and the Commission on the Status of Women. AAUW California has listed the Strong Women Leadership Conference on their website as one of the outstanding programs for the year (March 2017).
Barriers and Bias
If asked, most of us would say that discrimination against women in the workplace is wrong and unacceptable. Unfortunately, research shows that treating women and men equally in hiring decisions, job evaluations, and leadership positions is more of an ideal than a reality. So if we agree that sex discrimination is wrong, why is it still happening? One answer is that many of us harbor unconscious biases that can affect our judgement, even though we may be unaware of them. Uncovering these unconscious, or implicit, biases can be the first step to eliminating them.
AAUW San Jose conducted a workshop for the community based on the AAUW research findings in the study 'Barriers and Bias,' teaching methods of self-discovery to address implicit bias that has been instilled in us over the years. This workshop helped participants live out the values they hold supporting equality for women and girls.
Domestic Violence Affects
One out of Every Four Women
Domestic violence crosses all socio-economic, ethnic and religious boundaries and affects every part of the lives damaged by it. Although the problem is complex, Next Door Solutions to Domestic Violence believes the solutions must be client-centered, community based, and engage diverse groups of community leaders, volunteers, donors, advocates and clients in order to create real solutions that eradicate domestic violence for good. Next Door believes in peace and social justice for all and operates every day knowing that peace in the community begins with peace in the home.
Elder Fraud – Don't Be The Next Victim!
What can you do to protect yourself from identity theft and other scams that target senior adults? Janet Berry, from the Santa Clara County District Attorney's Office helped us understand how to keep from becoming victims of fraud. She offered valuable advice about safeguards to keep us from falling victim to identity theft, telemarketing, email and lottery scams. Information was also provided concerning mortgages, reverse mortgages, foreclosures and power of attorney documents.
Planning for Your Future: Advance Health Care Directives

Featuring national award-winning San Jose Mercury News reporter Lisa Krieger, author of the Cost of Dying series, and Gary Bertuccelli, manager of social work and spiritual care with Hospice of the Valley. While 82% of Californians say it is important to have end-of-life wishes in writing, only 23% have done so, according to the California HealthCare Foundation.
Bay Area News Group, Hospice of the Valley and AAUW San Jose hosted a free community forum on advance health care planning to help you:
Understand the importance of Advance Health Care Directives
Make informed choices about your medical care
Choose your health care "agent"
Learn more about palliative care
AAUW Joins Half the Sky Movement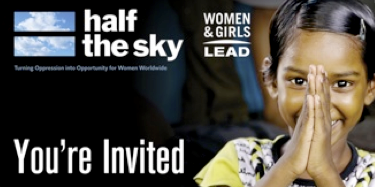 Like thousands around the globe, AAUW has joined the Half the Sky movement in support of women and girls. The attendees at this program watched amazing women in action in countries around the world.
Every two minutes a woman loses her life to the linked problems of gender-based violence, sex trafficking, forced prostitution, and maternal mortality. These present to us the single most vital opportunity of our time: the opportunity to make a change. All over the world women are seizing it.
Project Cornerstone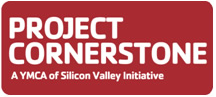 This program presents simple actions all of us can take to make Silicon Valley a better place for young people to thrive and grow. Project Cornerstone has been collecting valuable information about students in Silicon Valley for several years and has provided programs to address identified needs of our students in our community. A 2010 survey measured developmental assets, which are positive values, skills, relationships and experiences that help young people grow up to be healthy, caring and responsible. The more assets that young people have, the more likely they are to thrive. And the fewer assets that young people have, the more likely they are to get involved with negative or risky behaviors like violence, trouble in school, drug and alcohol use. We learned what it takes to be positive role models for our children.